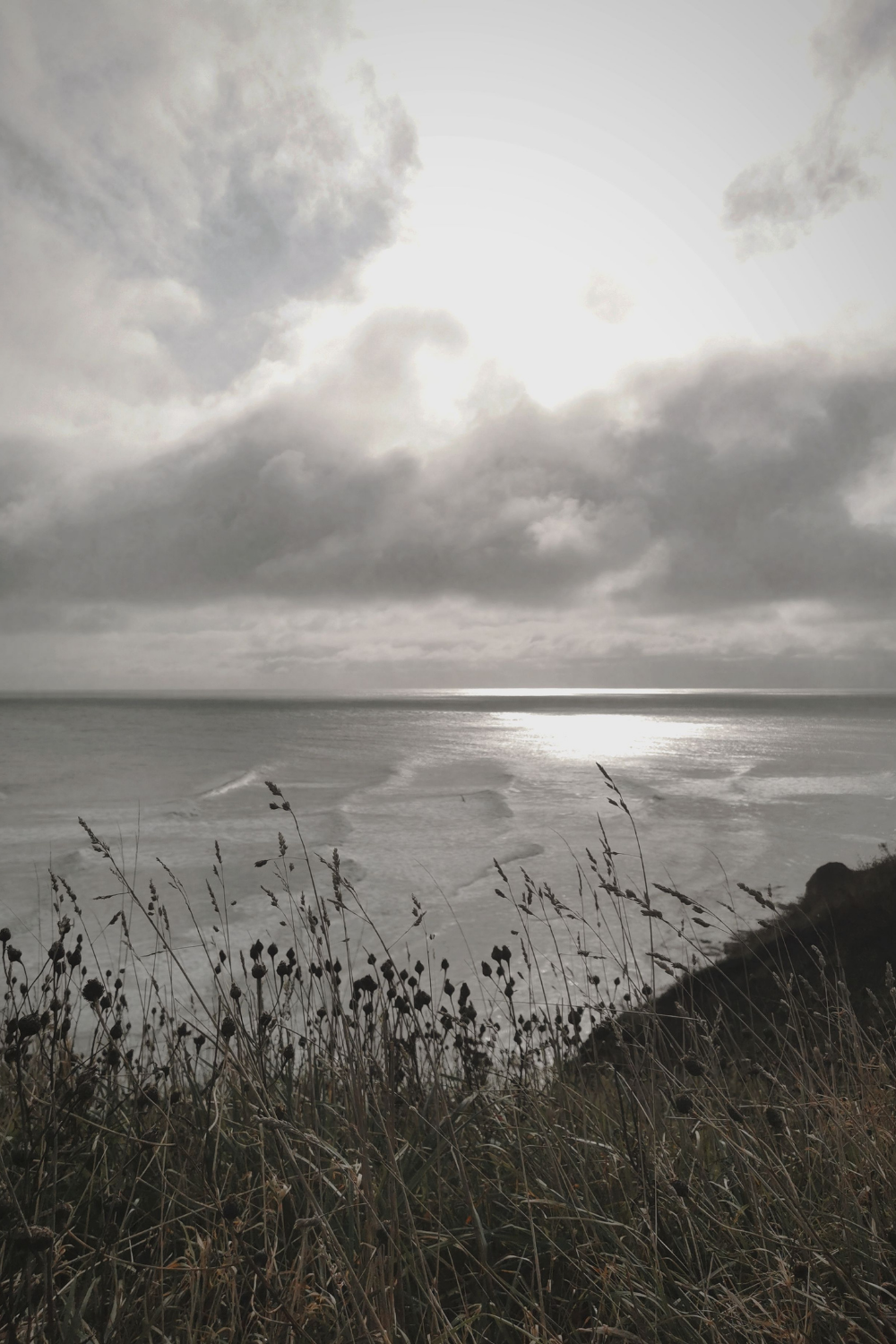 5 Yorkshire Walks Everyone should try
The ethos of The Quietly Wild Store is to embrace the wild outdoors just as much as the quiet, creative hobbies we enjoy indoors. We've put together 5 Yorkshire Walks everyone should try. There's varying difficulty levels so there's something for everyone.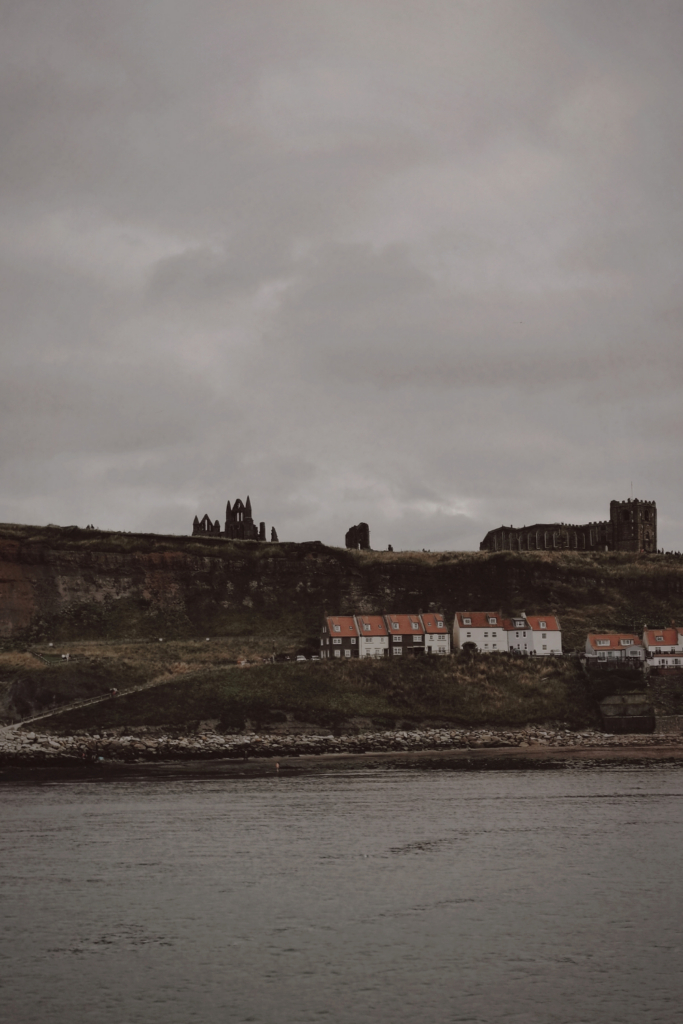 FRAISTHORPE BEACH, BRIDLINGTON – EASY
I love the Yorkshire Coast. We spent many a summers holidaying in our static caravan in Sewerby which is in between Bridlington & Flamborough. We've gotten to know this area so well over time. Fraisthorpe Beach isn't a particular walking route, just a gorgeously long stretch of sand to the South of Bridlington Beach. To get her you drive down a farm path, to a grass verge car park (it's perfect for picnics & an ice cream in the summer!) It's a relatively easy walk down to the beach and once you're there you can walk for miles all the way to Bridlington if you wanted to. Who doesn't love to dip in the sea? There's no excuse to not enjoy a chippy tea here with plenty of options nearby in the town of Bridlington. This walk is relatively easy as it's flat and you can set how far you walk down the beach before you turn back.
Tip: Just remember to check the tides for that day so you don't get caught out & bring some spare change for a car park donation.
SWINSTY & FEWSTON RESERVOIR, HARROGATE – MODERATE
This walk at it's longest is 8 miles (if you walk round both reservoirs) You'll need to set aside 3-4 hours for this walk, but the views along the way are gorgeous & so very worth it. You'll probably see fishermen trying to catch brown trout if you're lucky. This walk can be quite quiet in some areas but can get pretty busy as the day goes along, especially near the Swinsty Dam. There are various car parks around the Reservoir which means you can set your starting points at different places. The smaller car parks can get busy, so try get there a little earlier in the morning.
Tip: Pack a lunch for this one as I don't recall seeing a café or pub close by. Maybe the odd ice cream van along the way.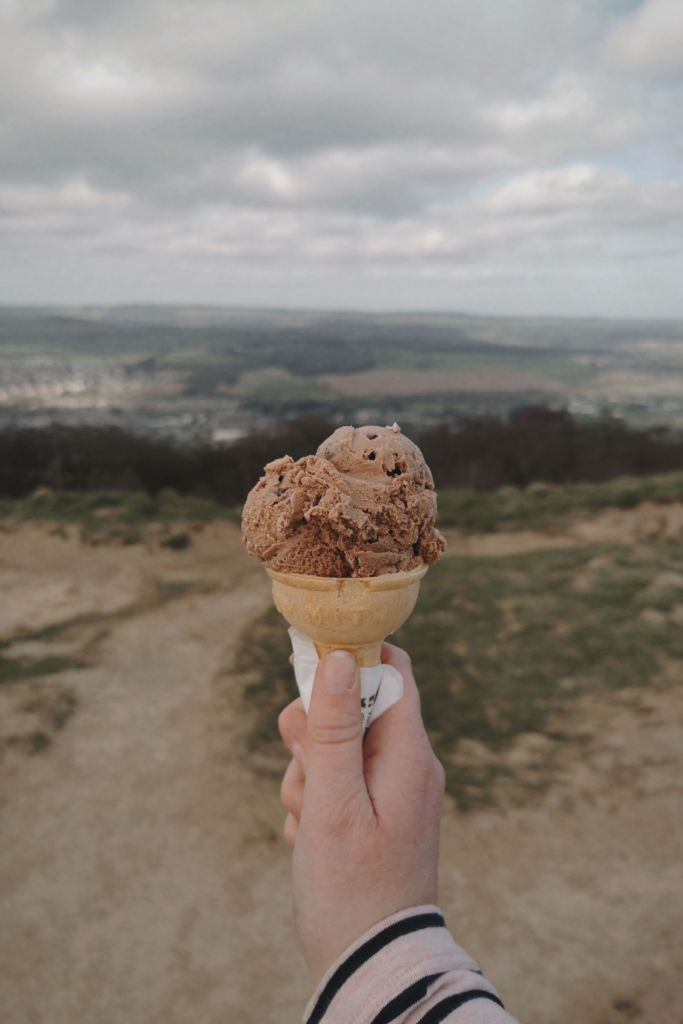 OTLEY CHEVIN, LEEDS – MODERATE
If you ever want to feel on top of the world, Otley Chevin is the place to do it. With stunning views over Otley and the surrounding West Yorkshire countryside it is somewhere you can truly feel very free!
I think what I love most about the two walks in this area are the tree's. I am a firm believer in the restorative powers that forest bathing can have on folks. The gorgeous woodland that you can meander through for hours gives a chance for you to just breathe deeply and enjoy nature in it's finest form.
With lots of picnic opportunities and ice cream vans along the way, it really is a wholesome day out!
Tip: You're not too far from Leeds Bradford airport, so if you hop in your car you can grab some fish and chips and watch the planes take off at the end of the runway after your afternoon walk.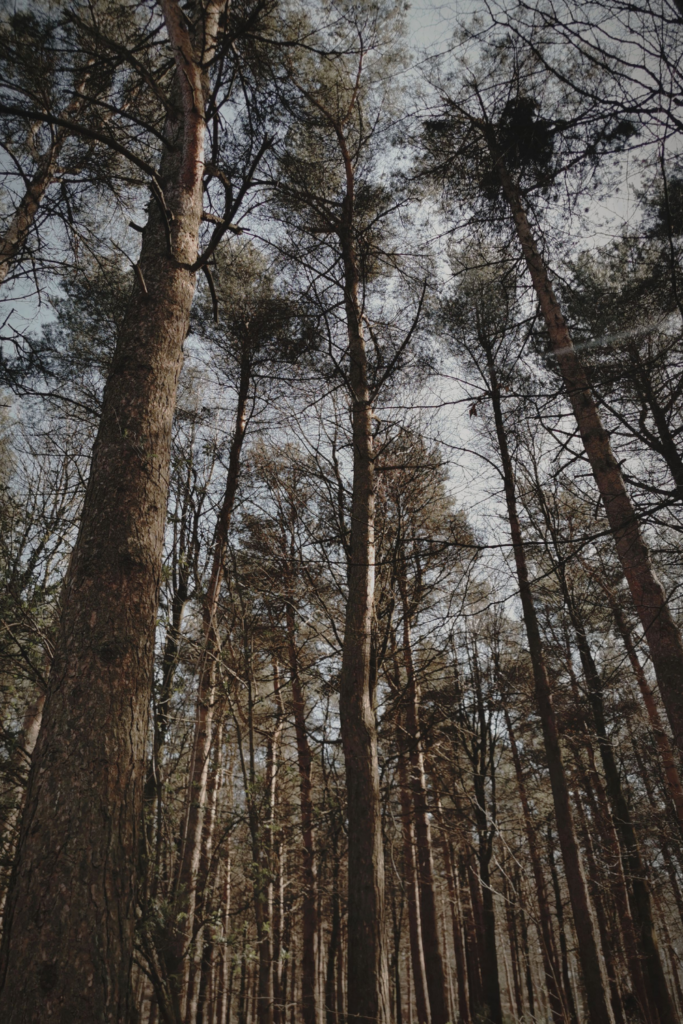 HAREWOOD, WETHERBY – MODERATE TO HARD
I love this walk. It's not a million miles away from our doorstep and you get to see gorgeous countryside and a beautiful stately home along the way. This walk comes in at just over 6 miles so I'd set aside about 3 hours for this walk and whilst it's slightly shorter than the Swinsty & Fewston walk, there are a lot of inclines on this route so do approach with more caution.
A good pair of walking shoes is close to essential. This is probably the less crowded walk of them all as you are walking through farmland with much wider paths along the way. There is a free car park at the side of the busy road across from the estate which you can use. It's nothing fancy but it's free. Also, there's not necessarily the need to pack a lunch for this one (maybe bring a long a couple of water's) because about three quarters of the way round you come out of the Harewood estate and there's a local pub which offers up hot and cold sandwiches which can be swilled down with half a pint of lager (if you feel like it) – it's a great time to sit back and rest your legs!
Hint: If you are lucky enough you can sometimes see deer at one of the high points of the walk, which really is a glorious sight.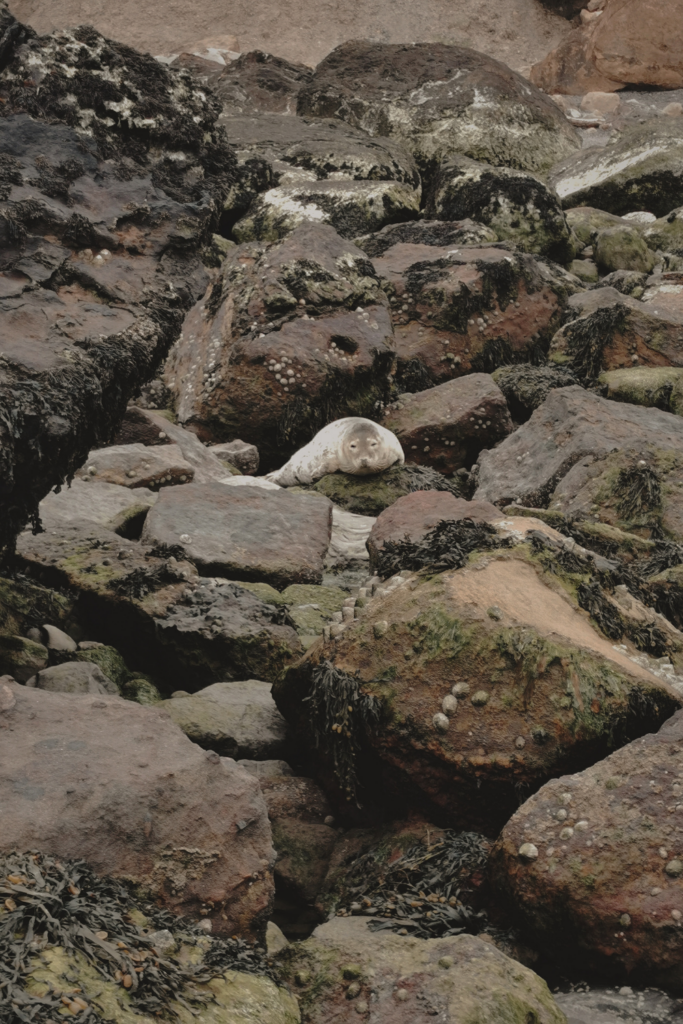 RAVENSCAR CLIFFS, YORKSHIRE COAST – HARD
When I say this one is hard, I really do mean it. But it is oh-so worth it! Ravenscar is famous for the seal colony of around 300 grey seals that live on the rocky shores of Ravenscar. Whilst for a lot of the walk you do have to scramble down the cliffs, once you reach the bottom and can see the seals, it really is one of the most beautiful sights to behold.
There is an alternative, less adventurous but nevertheless lovely option to get here too if you don't like heights. You can walk from Robin Hoods Bay along the beach, but be sure to make sure you check the tides again (just like the Fraisthorpe walk) before setting off.
When visiting the seals, be sure to keep your distance so you don't spook them and respect their natural habitat. Remember to listen to the wildlife guide who also gives you a brief history of the seal colony when you arrive!
Tip: You're not too far from the famous town of Whitby here, so jump in the car and head over to try the famous Magpie fish & chips before heading home!
When going on walks make sure you boot up in correct footwear for the different terrains you might find on each of these walks, and wear layers so you can remove them or add them depending on the weather (we all know what it's like in the UK.) Pack a lightweight jacket so that it's easy to fold away if you need to strip back but it also keeps you insulated in the slightly windier/cooler weather, too.
Do let me know if you've done these walks before and what you think of them? Or if you have anymore walks we should try out! We are always looking for new places to explore and visit.